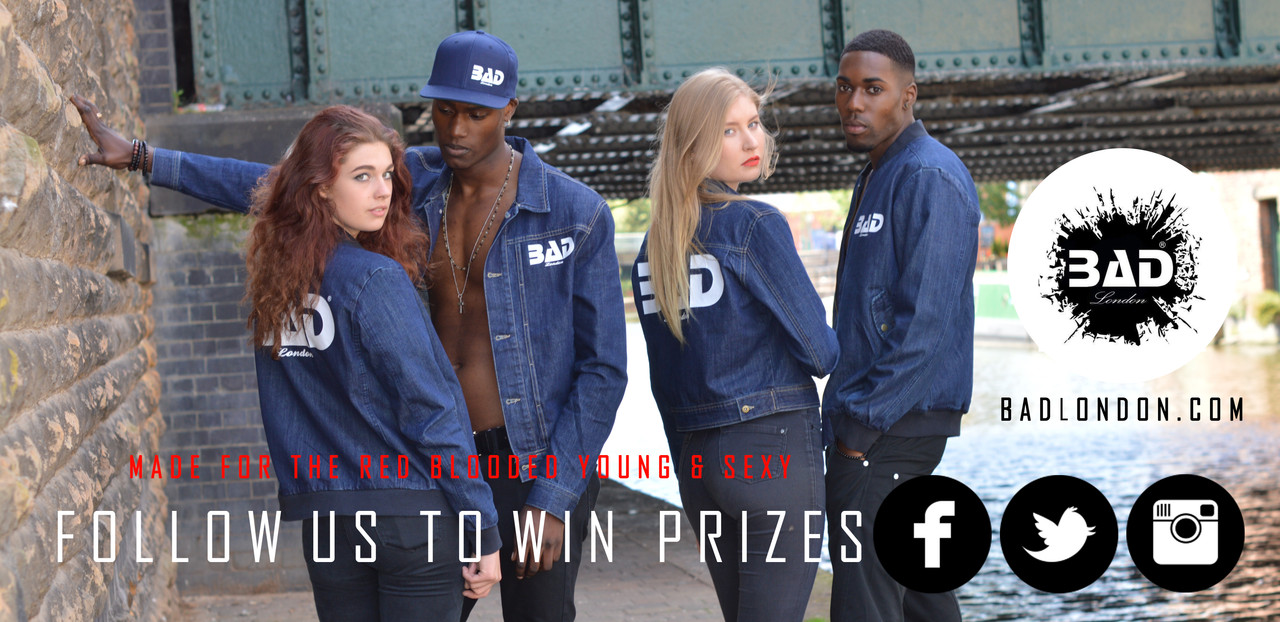 BAD is Strong Red Blooded Young Sexy. A Cool and very Powerful British Premium Street Wear Couture Fashion, Fitness Apparel and Global Lifestyle Brand Born on the Streets of London England.

BAD takes the lead and influence the Global Street Culture, Fashion, Music, Dance, Sports, Fitness, Tattoo.

BAD is followed by very Cool, Energetic, Strong, Young, Adventurous groups of outstanding global audience.

BAD is Rough and Ready.
BAD is a Contender.
BAD always Play to WIN.
BAD Conquer the Impossible.
BAD is Racy.
BAD is Dangerous Minds taking High Risks pushing Boundaries driven by Challenges.
BAD is One Global Super Squad, Young Blood gushing through the veins of the Adventurous individuals.
BAD is Everywhere, you are Never Alone.
BAD takes no Order from Anyone or Anything.
No one above BAD.
BAD inherits LOVE. LOYALTY. TRUST. HONOUR.
BAD PHILOSOPHY is to Practice Moral Values and be true and honest to our Community, Nation and World.
BAD Believe in People.
BAD Vision is to Protect and Honour our community, our nation, our world.
BAD is Very STRONG. POWERFUL. FEARLESS & UNPREDICTABLE.
BAD Conquer Rules and make Positive Changes.
BAD is Commander in Chief.
Join BAD make HISTORY.
Everyone wants to be BAD not everyone got what it takes to be outstanding Personalities.